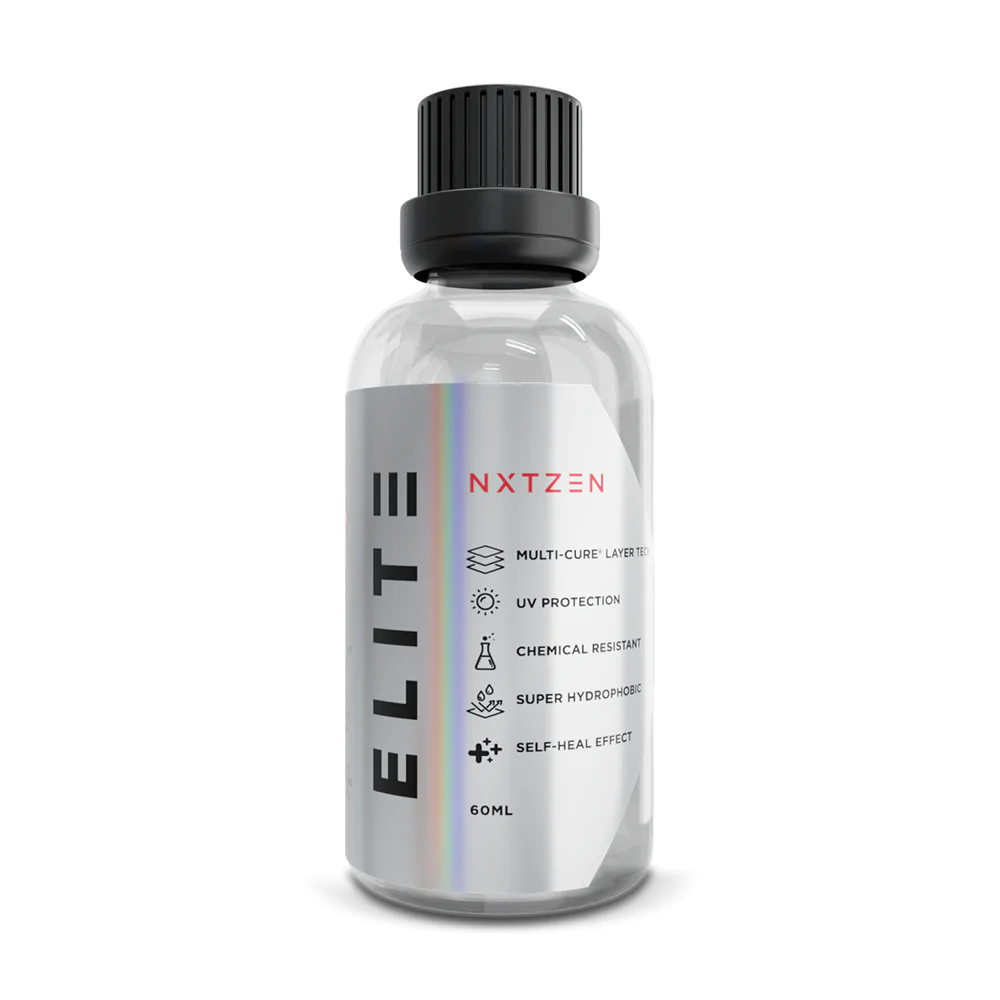 ELITE
PREPARATION
Thoroughly decontaminate the surface using NXTZEN Super Clean, and NXTZEN Iron Decon.
Wash vehicle using NXTZEN Foam Decon or ZNR where water restrictions require it.
Mix NXTZEN ZNR at clay lubricant concentration and clay all surfaces to be coated.
Machine polish all panels prior to coating. A minimum single step process is required to minimise paint defects and cleanse the surface for coating. Perform additional polishing steps as requested by the client. Wipe down all surfaces with NXTZEN Prep Solvent.
APPLICATION
Ensure adequate lighting is available for coating application. Indirect or diffused lighting is recommended.
Spread the coating evenly ensuring complete and wet coverage. Working full panels is recommended. For larger areas follow body lines where possible.
Wait approx. 1 minute (Increase to 2 minutes in cold conditions). Commence removal of excess fluid. Multiple microfibre cloths are recommended. When microfibre becomes saturated with coating, discard and use a fresh cloth.
Apply a second layer 2 hours from commencement time of the first layer. Alternatively, IR cure the first layer minimum 15 minutes at 70 degrees C (158 F)
HIGH SPOT REMOVAL
Where dark patches exist due to uneven application, wet a microfibre towel and wring out the water until only very slightly damp. Gently wipe the surface to level out the high spot and wipe with a dry microfibre towel.